To confirm the reservation of your booking you make a payment of 20% of the full amount.
45 days before arrival the remaining payment must be done.
We accept payment via VISA and MasterCard, Bank Transfers and PayPal-transfers.
In the case you have to cancel your trip, these are our cancellation fees:
Until 61 days before departure date: free
from 60 to 30 days before departure: 20% of the tour cost
29 to 15 days before departure date: 40% of the tour cost
4 to 9 days before departure date: 60% of the tour cost
8 to 2 days before departure date: 80% of the tour cost;
within 2 days of intended departure date: 100% of the tour cost.
We only accept cancelations by email, not by phone, SMS or WhatsApp.
We highly recommend purchasing sufficient travel- and cancellation insurance.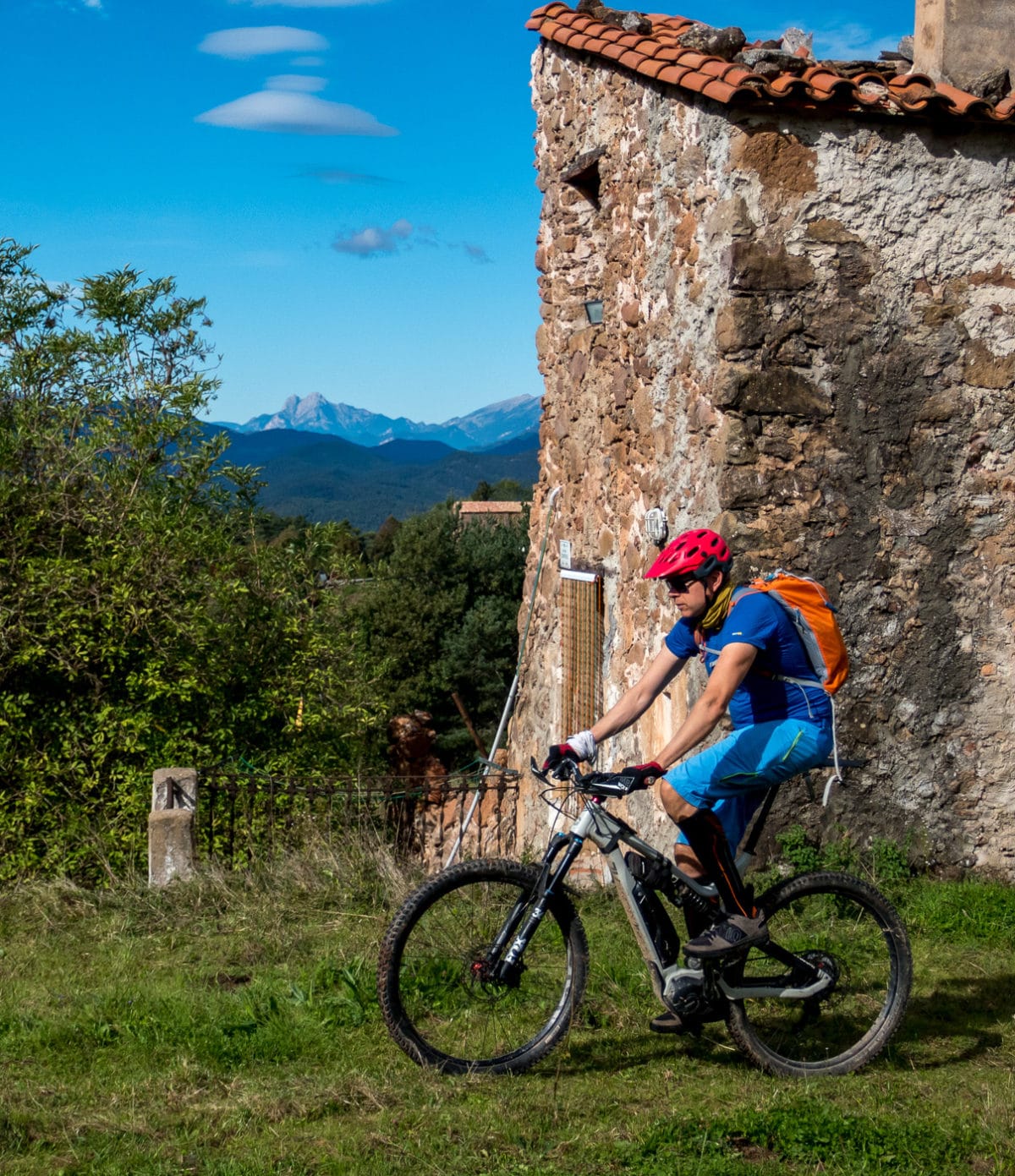 Insurance, Passport & Visa
Please make sure that you are have proper insurance (including medical, personal accident and repatriation costs) and of course full travel insurance.
A valid passport or id-card is required for all EU-residents.
Non-EU residents need a passport and should check their visa requirements with their consulate before travelling.
Remember that Andorra is outside of the EU so if you do the 3 Countries tour, bring your passport.
Hyper Active AB is complying with the EU rules for a travel producer. As we are registered in Sweden we have the mandatory guarantee set according to the Swedish laws.
Read more about the company.
Replacement of participant
If you cannot travel as planned, you have the right to send someone in your place, provided that we are notified within 4 days of departure. The original contract is not affected by the replacement but additional costs will be charged to the client.
Pyrenees Ebike can object to the above replacement if the new traveller for example is not fit enough for the tour or our suppliers doesn't accept a late change. In this case the normal cancellation conditions will apply.
Late changes by the client
If you wish to change the departure date or change tour, we are generally faced with additional costs. If we are able to comply with these changes but have extra costs, this will be payed by the client.
In cases where the alterations do not change the departure date or destination, an administrative fee of 35 euros will apply. No changes may be made less than 21 days before departure and cancellation fees will apply.
Provision of alternative possibilities
If an important element of the tour is unavailable (for example, a taxi to continue the tour), Pyrenees Ebike will do all we can with no extra cost solve this problem.
If we are not able to find a suitable substitute we will compensate you with a voucher for an adequate replacement of the part of the tour you missed.
Fit enough to participate
You will enjoy all our tours more if you are in good physical shape. Please read and see the video about the difficulty of our tours to see that you have the required physical shape. Read more and also remember that you are more than welcome to contact us if you're uncertain.
Liability and Limitation of Liability
In case of damage or injury the liability of Pyrenees Ebike, in the capacity of tour organiser, is regulated by the international agreements such as EU directive 2015/2302. Such liability can in no case exceed the limits laid down in the international agreements and regulations.
Pyrenees Ebike can not be held responsible for damage caused by a client's unauthorised action, or damage caused by third parties, natural disasters or occurrences over which Pyrenees Ebike has no influence (including strikes, timetable alterations, etc.).
We are responsible for the preparation of the tours and the description of our tour. We are always careful with the selection and try to supervise our service providers but we are not liable for the non-performance of individual service providers (hotels, taxis, restaurants etcetera).
Pyrenees Ebike does not own or operate any entity which is to be provided or does provide goods or services for your trip. We purchase transportation (coach, train, vessel or otherwise), hotel and other accommodation, restaurant, ground handling and other services from various independent suppliers. All these persons and entities are independent contractors. Thus we are not liable for any negligent or wilful act of any such person or entity or of any third party.
In addition and without limitation, Pyrenees Ebike is not responsible for any injury, loss, death, inconvenience, delay or damage to personal property in connection with the provision of any goods or services. This might be resulting from but not limited to acts of God or force majeure, criminal or terrorist activities of any kind, illness, disease, acts of war, civil unrest, insurrection or revolt, animals, strikes or other labour activities, overbooking or downgrading of services, food poisoning, mechanical or other failure of aircraft or other means of transportation or for failure of any transportation mechanism to arrive or depart on time.
There are certain inherent risks in travel of this type. You as a passenger assume these risks by embarking on one of our tours. Read more about Travel Responsibility.
Complaints and Arbitration
In the case that you, the client, consider that a booked service is different from the service that was delivered, it is your duty to to immediately bring this to the attention of the local service provider (hotel, taxi, restaurant) and to us. Make sure to record and write down whats has happened as detailed as possible and forward it to us. A complaint has to reach us us within 10 days for a possible refund to happen.
We will of course always try to solve all disputes in the best manner possible. In case of a bigger problem, the dispute will be settled in Sweden (where our company is registered).